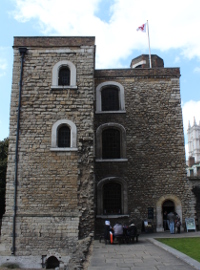 I have seen the houses of parliament from the outside many times, but never really thought about visiting inside as a day out. During our last family trip to London we were actually looking to visit inside the Jewel Tower which is an English Heritage property. As we went down the steps to the Jewel tower we noticed the queue for tours of the houses of parliament and thought it worth a visit. We went around the Jewel tower first which is quite small, but worth a look inside. It is reasonably priced (and free for English Heritage members) and we found some of the things we saw in the tower related to the tour around the Houses of Parliament.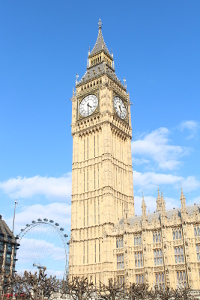 I was a little unsure about whether our children (ages 5 and 7) would enjoy the visit or not, but my 7 year old daughter was keen to visit. With the exception of the main hall and shop areas visitors need to be fully escorted, which takes the form of a guided tour. Our guide provided just about the right level of information during the visit and my daughter was interested throughout the tour. My 5 year old son was a little interested in some of the visit, but showed signs of being bored at other times. Despite this he was well behaved and coped with it very well.
We visited on a weekend so the house of lords and house of commons were therefore both empty and we were able to get a good look around both the houses.
Whilst visiting the houses of parliament is not normally considered a children's day out it is worth considering particularly with children that are a little older. It is good way to understand both the history of the buildings and our government, and also a better understanding of how the government works today.